TERRY RONALD
Novelist. Playwright. Biographer. Ghostwriter. YA Author
Terry's debut novel, Becoming Nancy, was published by Transworld in 2012. Described by The Independent as "a deliciously camp rites of passage novel", the book was shortlisted for The Polari First Book Prize. In 2013, Terry sold rights to the book to Tony-winning Broadway director Jerry Mitchell (Kinky Boots, Legally Blonde, Hairspray) who has since turned Becoming Nancy into a major new musical. Adapted by Elliot Davis, the musical had its wonderfully successful world premiere at the Alliance Theatre in Altlanta in September 2019 and is heading for the UK in 2024. Terry is now part of the creative team having written several new songs along with Elliot Davis and George Stiles.
 A South London boy, Terry began his recording career in 1990 when he was signed to MCA records with a top ten single around Europe, Calm the Rage, and an acclaimed album, Roma, recorded in New York City. His 1991 #1 club hit, What The Child Needs, went on to become a soul classic. As a songwriter and record producer, he has since scored hit singles for Dannii Minogue, Geri Halliwell, Kim Wilde, Sheena Easton and S-Club Juniors. Other production credits include Kylie Minogue, Sophie Ellis-Bextor, Girls Aloud, Bananarama, and Atomic Kitten.
As a vocal arranger and coach, Terry has worked on The X Factor, The Voice, The Voice Kids, All Together Now, Let's Sing & Dance For Comic Relief, The Brits, Children In Need, and numerous other TV music specials. He's also worked with artists as diverse as Pharell Williams, Jax Jones, Kylie Minogue, The Wanted, Girls Aloud, St  Etienne, Neon Jungle, Westlife, All Saints, The Saturdays and Cheryl Cole. He appeared as a special guest judge alongside Dannii Minogue on the Judges' Houses section of The X Factor in 2007.
Also in 2007, Terry wrote and produced musical numbers and original songs for stars such as Elaine Paige and Olivia Coleman for the BBC TV series, Beautiful People, alongside the show's musical supervisor, Ian Masterson. He was the vocal arranger on the 2007 West End revival of Jonathan Larson's Rent at The Duke Of York's Theatre, starring Denise Van Outen and Luke Evans, and along with director William Baker, musical supervisor Steve Anderson and burlesque star Miss Polly Rae he created The Hurly Burly Show, a bold burlesque comedy which enjoyed three West End runs plus tours in South Africa and Australia.
In October 2012 Terry took on dual roles as book writer and vocal arranger on Orchid, a musical, circus extravaganza that played for four months in the design district of South Miami. He was also both book writer and vocal arranger on Viva La Drag, the fictional, musical tale of an all-male 'girl group', which toured major UK theatres between 2013-15.
Terry's first play, Some Girl I Used To Know, a bittersweet one-woman play with music starring Denise Van Outen, completed a successful UK tour followed by a West End run at The Arts Theatre in 2014. In 2021, the show re-emerged as a filmed-as-live performance for streaming, directed by Tamsin Outhwaite.
Terry has collaborated on twelve best-selling celebrity memoirs and co-authored YouTuber Oli White's debut YA novel, Generation Next and the #1 Sunday Times Bestseller sequel, Generation Next: The Takeover. His most recent collaborations are with Bananarama, Denise Van-Outen and Girls Aloud singer Sarah Harding, whose memoir made the Times bestseller list.
As well as working on a new novel, Terry is currently working with recording artist Bimini and up and coming singer-songwriter Raquel Reno.
"Terry is my go-to ghost writer for all commercial narrative non-fiction. We have worked together on a number of ghosted autobiographies, all of them Sunday Times bestsellers. Terry is an excellent writer with a great talent for capturing a voice and he manages to inject drama, jeopardy and emotion into every book he delivers. He can work to incredibly tight deadlines, charm even the most difficult of celebrities and is a joy to work with."
Sarah Emsley, Publishing Director, Headline Publishing, Hachette UK.
FLIGHT RISK BY STEPHANIE GREEN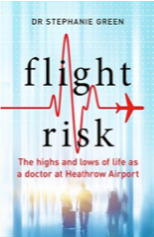 An exhilarating insight into the life of a doctor at Heathrow Airport, where the truth is often stranger than fiction. Optioned for TV.
(Headline/Hachette, 2018)
"Working with Terry was a great experience. He was terrifically hard working and lots of fun. Feedback from family and close friends confirmed my own opinion that Terry had perfectly captured my voice on the page. I can't recommend him highly enough."
–Dr. Stephanie Green.
THE TAKEOVER BY OLI WHITE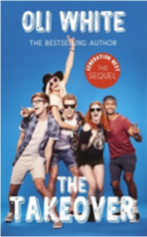 The #1 Sunday Times bestseller
GENERATION NEXT – THE TAKEOVER
The #1 bestselling sequel to YouTube sensation Oli White's smash-hit debut, GENERATION NEXT. School has finished for good, and Jack and his friends – Ella, Austin, Ava and Sai – are giving their online social media platform, Generation Next, the ultimate relaunch: a stage takeover at the world's biggest music festival.
(Hodder & Stoughton/ Hachette, 2017)
GENERATION NEXT BY OLI WHITE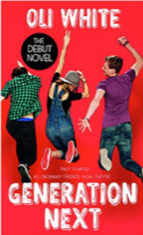 The #1 Sunday Times bestseller

The bestselling debut novel from YouTube sensation Oli White. Things haven't been easy for Jack recently – life as a teenager has its ups and downs. But when he meets a new group of friends, who are every bit as geek as they are chic, his luck seems to be changing.
(Hodder & Stoughton/ Hachette UK, 2016)
THIS IS ME BY MICHELLE COLLINS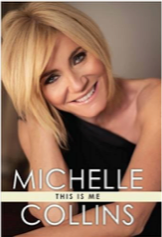 From the actress and singer who has starred in both EastEnders and Coronation Street, as well as Sunburn and Two Thousand Acres of Sky for BBC Television, as well as many other film, TV and theatre roles, an open, frank, funny, and sometimes shocking story of a proud, working single mum, who has never been afraid of fighting for what she wants.
(Michael O' Mara, 2014)
A WHOLE LOT OF HISTORY BY KIMBERLEY WALSH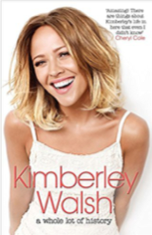 Sunday Times bestseller
In 2002 Kimberley won a place in Girls Aloud, and her life changed forever. Ten years later, after six platinum albums, twenty top-ten singles, a Brit Award, and a triumphant sell-out reunion tour, this is Kimberley – a professional, hardworking businesswoman as well as a multi-talented actress and songstress – telling her story. (Headline/Hachette UK, 2013)
HONEST: MY STORY SO FAR BY TULISA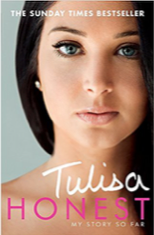 Sunday Times bestseller
The story of Tulisa's remarkable rise, from her tough council estate upbringing to multi-platinum group N-DUBZ, The X-Factor and her own solo career. (Headline/ Hachette UK, 2013)
WHERE HAVE I GONE BY PAULINE QUIRKE
Sunday Times bestseller
Award-winning actress Pauline Quirke began her career in television at just eight years old. She was a skinny child, a slim teenager, a curvy woman, then just plain fat. Tipping the scales at nearly 20 stone, at the beginning of 2011, Pauline had reached a crisis point. Something had to change, and fast. (Transworld/PRH UK, 2013)
MY STORY BY DANNII MINOGUE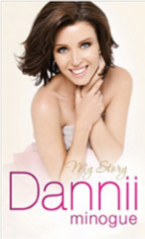 Sunday Times bestseller
Dannii Minogue first appeared on television aged seven. She signed her first record deal at the age of seventeen and ever since she has been wowing audiences around the world with her charm and her charisma. In this very personal and uplifting autobiography, Dannii talks openly for the first time about the highs and lows of her 30 year career; her marriage and subsequent divorce to Julian McMahon and her relationship with sister Kylie. Explosively revealing.
(Simon & Schuster 2010)
"Terry found my voice, and helped extract the stories that take the reader on a journey. He made what is an incredibly intimate time of recounting life's up and downs, into a trusted space. I still have people stop me on the street and tell me how much the book meant to them – which is what makes me incredibly proud of our work together." – Dannii Minogue.
BECOME NANCY BY TERRY RONALD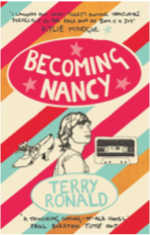 Shortlisted for The Polari First Book Prize. Soon to be a major Broadway musical, directed by Jerry Mitchell (Kinky Boots, Hairspray, Pretty Woman, Legally Blonde.) Opening Summer 2019. 
Set in South London in the late 1970s, Terry's debut novel is the hilarious and poignant coming-of-age story of 16-year-old David Starr, who lands the part of Nancy in his school's production of Oliver. (Transworld, 2011)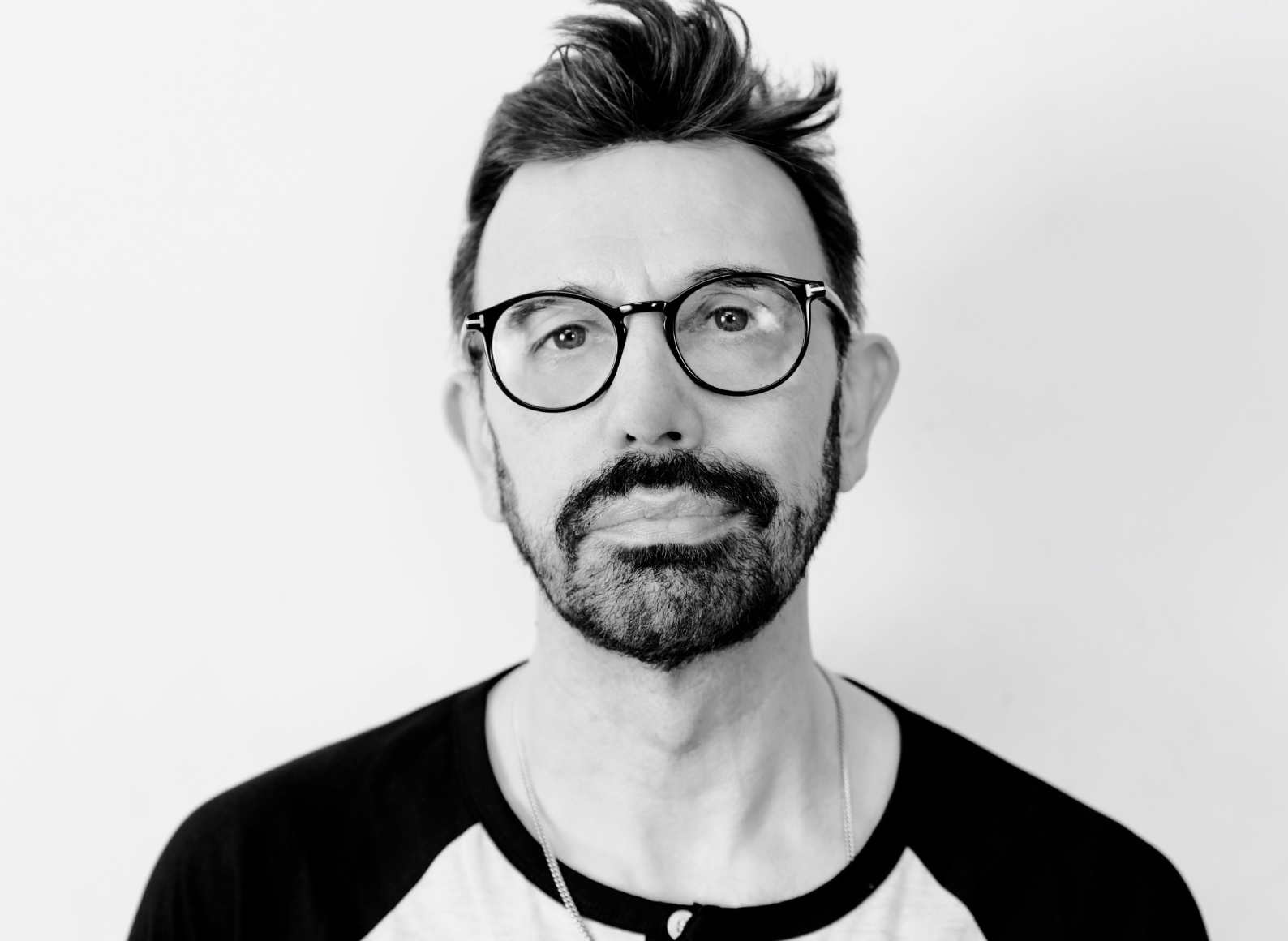 #1 UK

 

SUNDAY TIMES

 

Bestselling Co-Author (2010 – present)
Co-Author of six UK
 

Sunday Times

 

bestsellers of fiction and nonfiction
THEATRE WORK:
Terry has written for the theatre both as a playwright and as a musical book writer.
 Some Girl I Used To Know starring Denise Van Outen (West End and tour, 2014)
The Hurly Burly Show (3 West End runs, 2010-2012)
Orchid (4 month run in Miami, 2012)
The Supreme Fabulettes (West End and Tour, 2012-2015)
The Chandelier  (Special commission for Celebrity Cruises, 2015)
Elyria (Special commission for Celebrity Cruises, 2015)
The Most Beautiful Man In New York (London workshops 2017- present)